Everyone (at least people around where I'm from) knows that this month is for one thing only: GRADUATION. The month itself is for graduates. Well, high school graduates I can speak for. I personally did not graduate on the month of March, but on October (long story, hehe).
I'm sure students who are in their last year of schooling (whether it be pre-school, elementary, high school, college), are just as ecstatic as the next graduating kid to think about the next chapter in their life. In the middle of their final month preparations in school, they have also sorted their graduation outfit, vacation plans, and probably have somewhere to go for college in the next 2 month/s!
Check out this fun Infographic w/ facts on graduation AND other interesting stuff. Haven't heard some of these tbh.. haha. So helpful (isn't that the post of an infographic anyway?).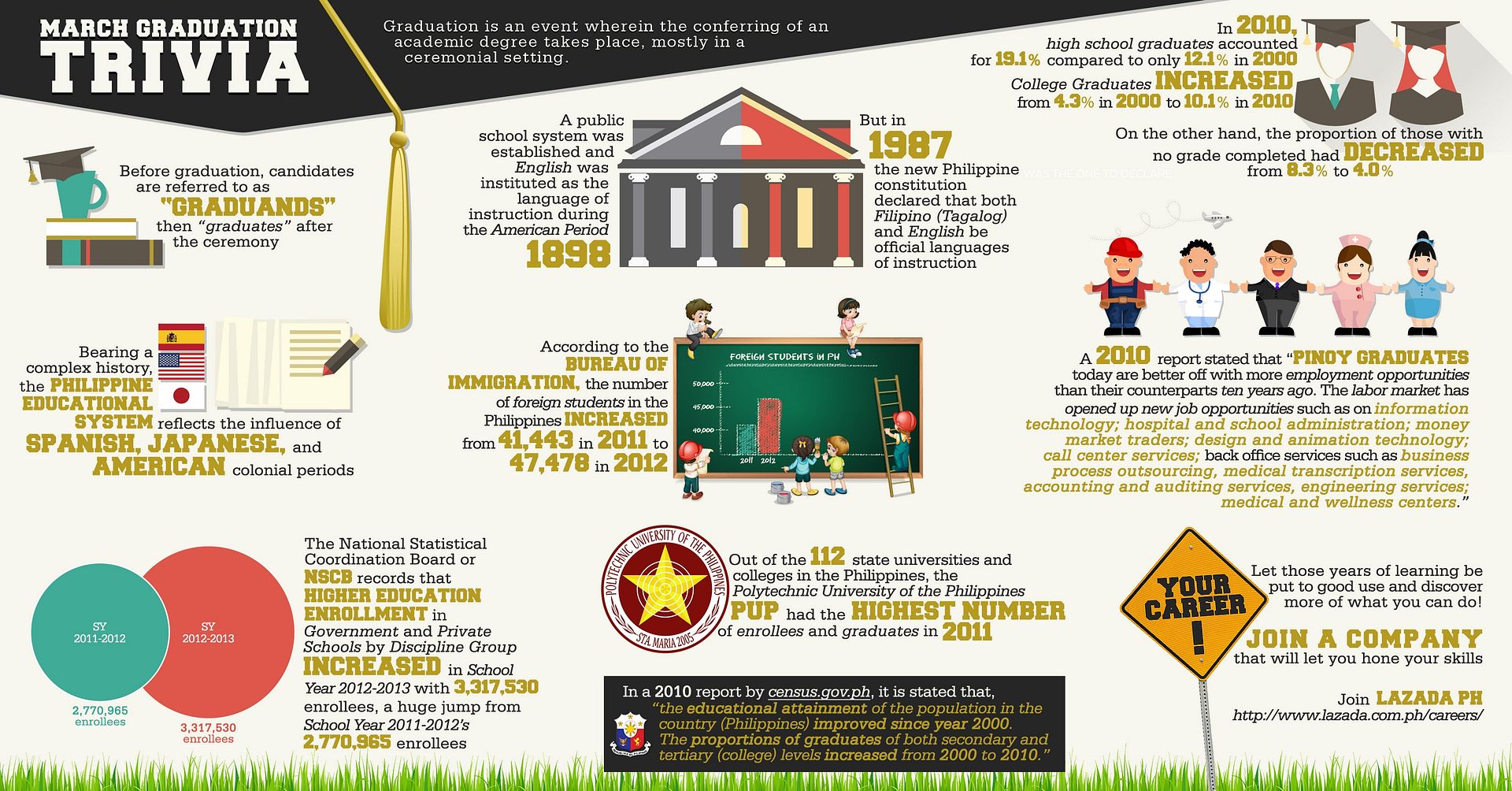 After prom, graduation is what these students usually prepare for next. Before that were probably college examination reviews and the like. Sigh, how I miss school (a bit! And only college, the last few years of it!!)… but no, that chapter in my life is closed and I have to deal w/ the "real world" now.
College was fun and I'd like to think I made the most of it.
So if you're one of the graduating kids for this month, whether you are in elementary, high school, or college: Congratulations! May your future be as bright, and successful as you had planned it out. You have reached the end of a chapter in your life and you are about to enter a new one. Make the most out of it and don't lose sight of your goals.