This not something original that I came up. I saw this first from one of the people I follow on tumblr, @negativepleasure is his username I think. :)) Basically the point of a Things I Saw post is to post pictures of things you saw. Simple, no? LOL
My first set for this includes places around Ayala (Greenbelt mall), Makati, Mall of Asia By the Bay areas. These are from 2 weeks ago-Monday this week. At the time that I kept going back to Makati to get my laptop fixed (battery was starting to die and it needed replacement).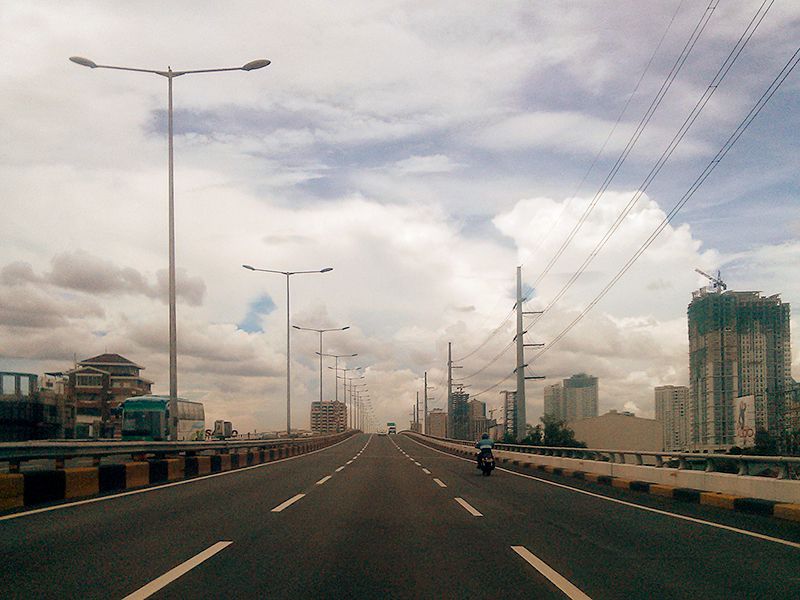 Weather was gloomy on my way there. Good thing it didn't rain because I was left in the repair shop and I walked from the repair shop to Greenbelt. Psh.
This Monday, I went to Greenbelt again to watch films from this year's Cinemalaya festival. Well that's for another separate entry.. IF I get around to typing it down without spoiling anything.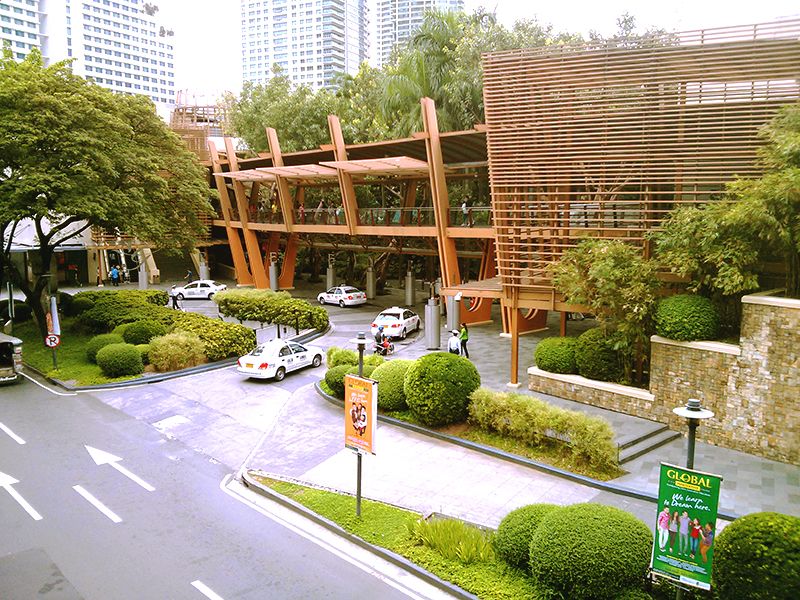 Greenbelt 3
Anyhoo. I didn't really have any purpose for taking these photos aside from posting some of them in Instagram later on. Then I realized as I was cleaning my phone, I have a lot of photos! Might as well post them here instead of just dumping them on a folder, to be burned to a DVD for backup.
Disclaimer: As much as I've been going to this place all my life, I still do not know the names of the streets aside from knowing the landmarks and knowing that the general area where the malls are is in "Ayala, Makati city". So um, enjoy the photos and if you feel the need to correct me if I have labeled a location wrong in the photo, feel free to post in the comments! 😛 I really just take photos for my own documenting purposes. And if you're within the Philippines, I'm sure these wouldn't interest you because you see this place every day especially if you're working near this area.
So without further distractions, here the rest of the photos under the cut. Enjoy. =))
07/22/2013: Greenbelt, Ayala Center, Makati City
So after getting my laptop's battery replaced, I went to Greenbelt. I walked from the repair shop to the mall, and it was really far. Since I was alone at the time, I had some time to myself to explore the place when I got there and out of boredom I took photos.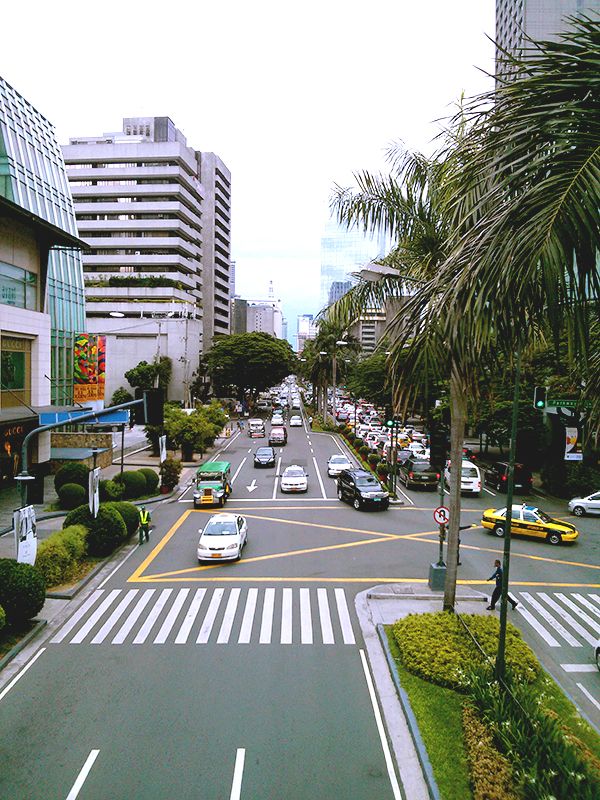 This road leads to Makati Avenue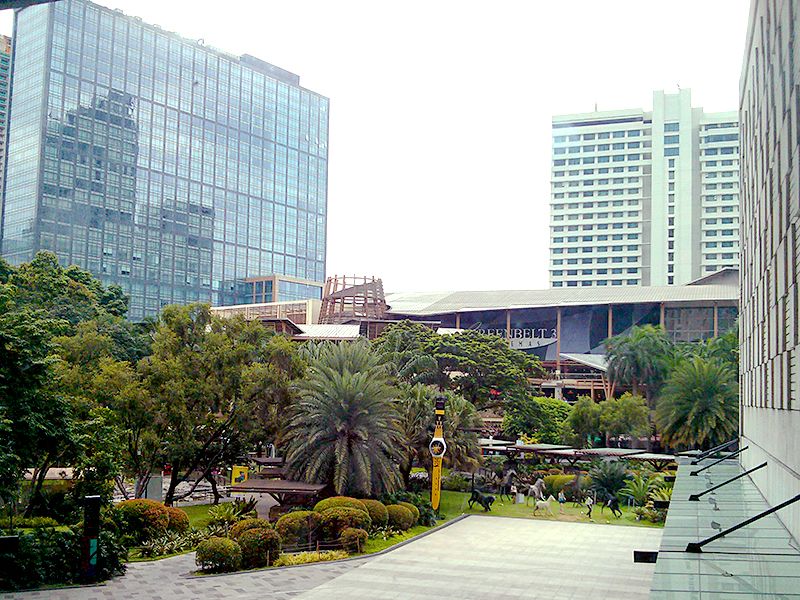 Blue glass building is the Fairmont and Raffles hotel and next to it, Greenbelt 3 cinemas. This was shot as I was passing by Greenbelt 5.
Passing by the bridge connecting Greenbelt 5 – Ayala Museum – Greenbelt 3. I like this area because of the park, haha.
07/28/2013: San Miguel by the Bay, Mall of Asia, Pasay City
Spontaneously invited my friends to have late lunch-early dinner at Yabu because a) I was craving for it, b) they wanted to try something else aside from fastfood. I'm happy to report back that for their first time at Yabu, they had a great time and enjoyed the food.. and most definitely will come back.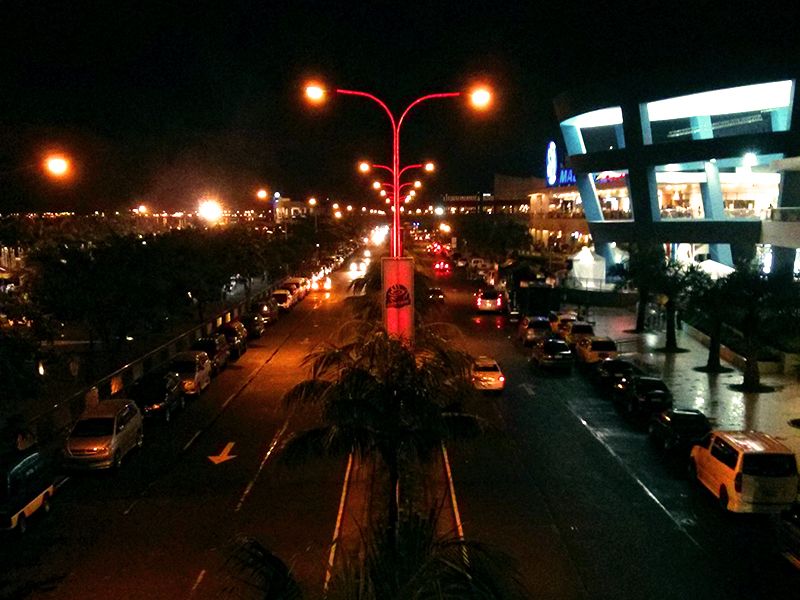 Taken from the bridge connecting MOA and seaside area
We roamed around the mall to pass by the time, eventually this led us to going to the seaside area of MOA. I've been to it a couple of times but since they changed it over the years, I never got to see the entire place.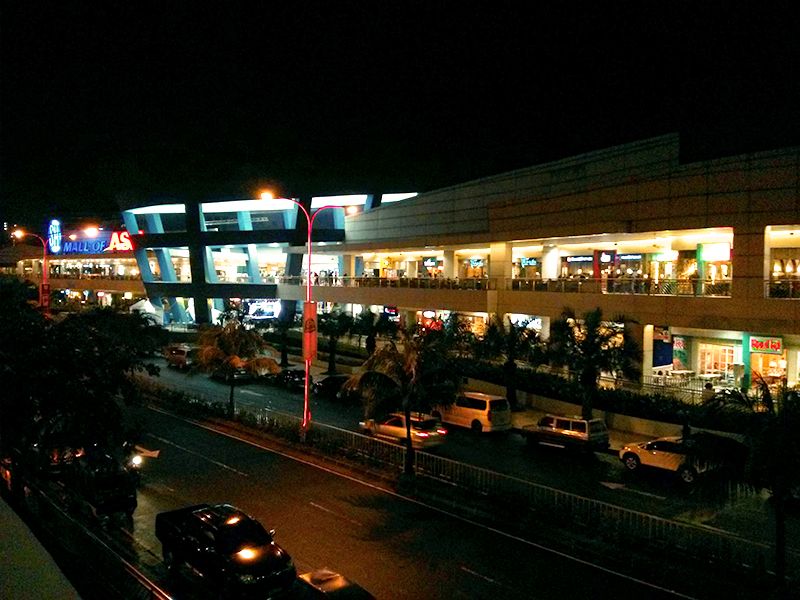 Mall of Asia from the back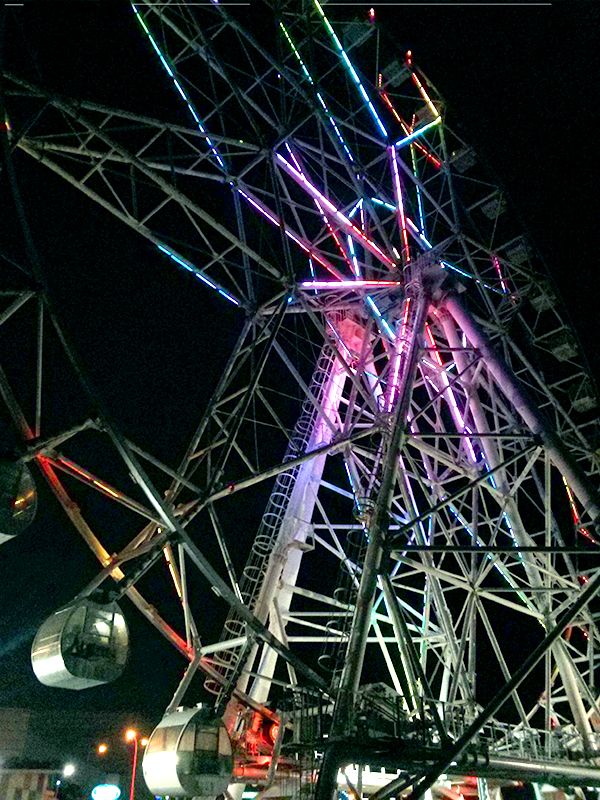 One of the rides in the seaside area. Ferris wheel is named "MOA Eye".. LOL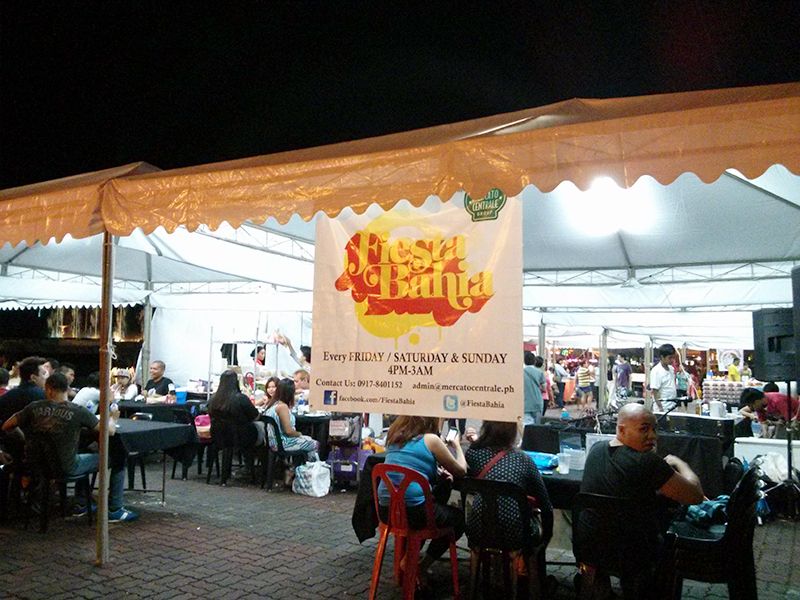 Food market in MOA, finally!
I was delighted when I saw this from afar because finally, MOA has a food truck-ish place! Although for most of my friends who I normally go with during our food truck hangouts, this isn't a convenient location for them. Personally I still prefer the one at Makati.
It's from the same group who sets up these market things in malls: Cucina Andare in Makati, Mercato Centrale in BGC (The Fort), Mezza Norte in Trinoma. The difference I found in Fiesta Bahia is they have a Mochiko stand, and their space is bigger and can accommodate more people. The usual food stalls are there, and I've seen familiar stalls too like the one selling cakes (by slice) for less than $2, and their buy one take one promo.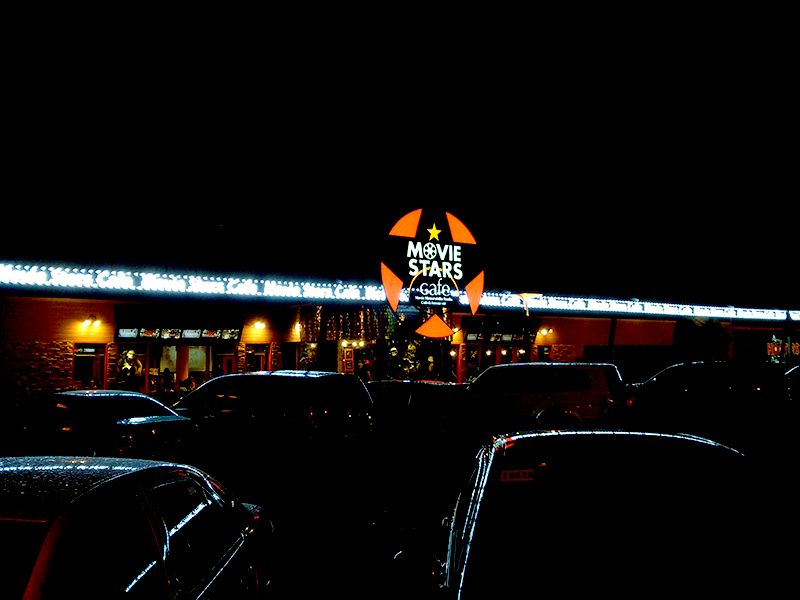 Movie Stars cafe (looks very inviting, yes?)
I wish I took photos inside this restaurant because it looked really cool. The outside looks just as cool, don't you think? For me, it reminded me of that pizza place in the Toy Story movies minus the fact that it is a pizza restaurant. As the name suggests, Movie Stars Cafe is like this place where they pay homage to stars of different generation.
I probably didn't explain it well.. basta inside you will see signed photos of celebrities, and movie posters of different movies.. and there are mascots of popular iconic characters roaming around the area (we saw Spiderman and Iron Man roaming around lol). I figure the food they serve is Western. :)) I've yet to know okay.. that's why we have to dine here soon. Any takers, friends? Haha.
Next time I'll try to visit this area again during daytime, haha.
07/29/2013: Greenbelt 3, Ayala Center, Makati City
Back in Greenbelt the following day to watch my picks for this year's Cinemalaya festival. I chose two movies to watch, same as last year. Well because I couldn't afford to watch more because I chose to watch it in the mall instead of camping out in CCP where tickets costs half the price.
I was waiting for the next screening so I took a spot in one of the balconies of the mall and took the following photos. :)) What is boredom. Again, I was by myself at this time. No one to watch with because either they're busy or can't really get out of their jobs on that day.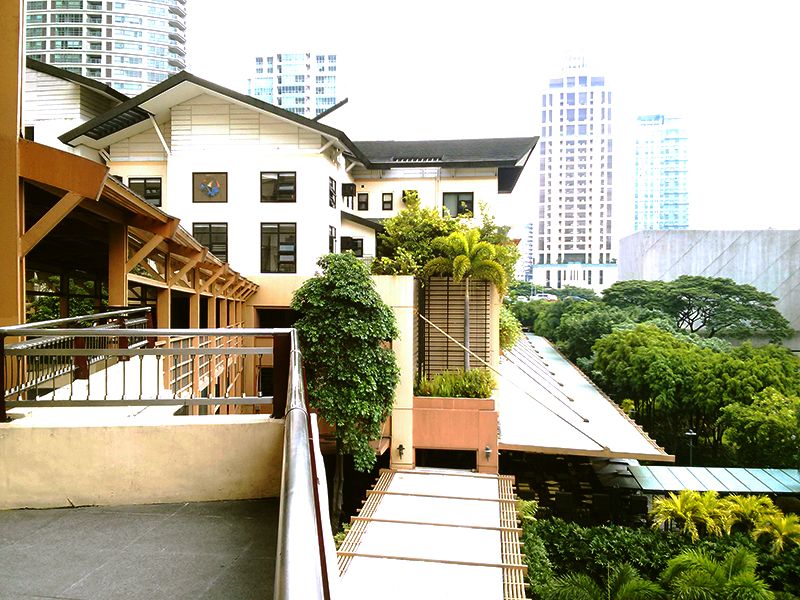 Greenbelt 2 restaurants are below that roof (lol), and that bridge leads to the parking area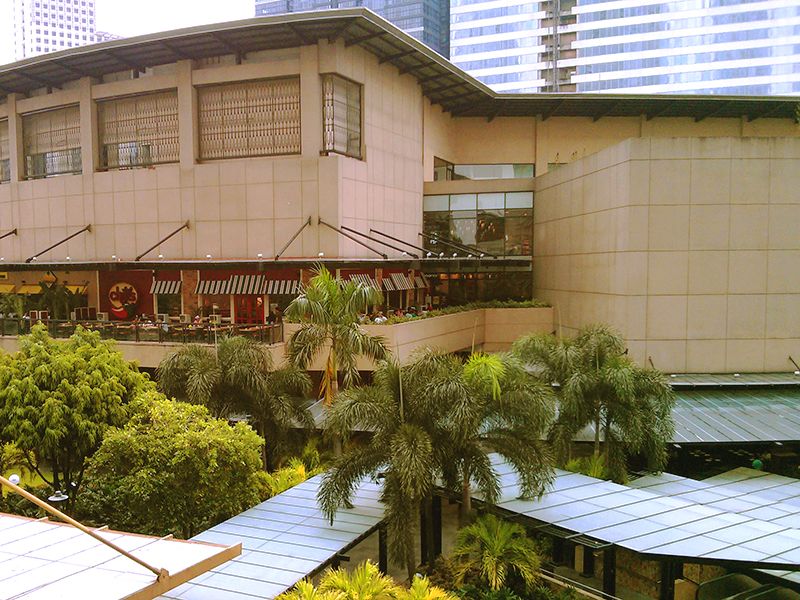 Greenbelt 5 from the back
The parked white car is probably parked infront of Fully Booked bookstore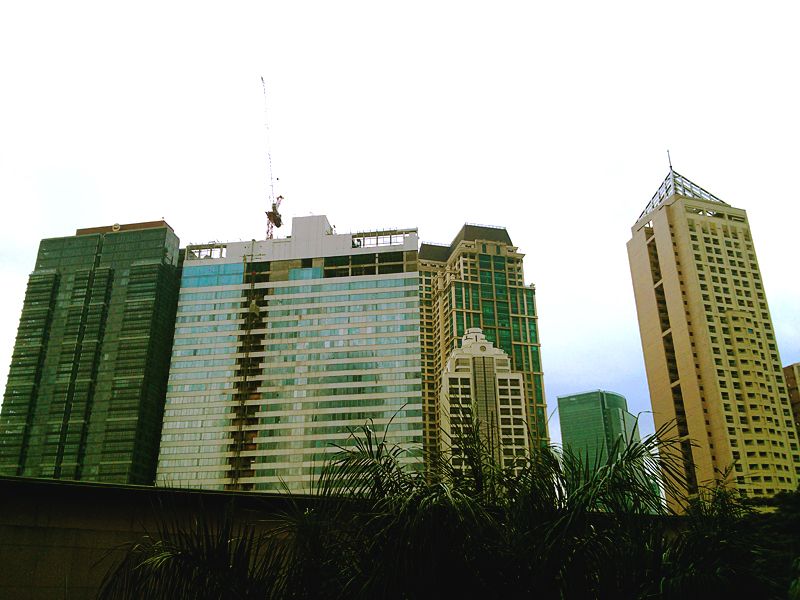 Just some old buildings in front of meee
But um, at least J.Co wasn't overflowing with customers that day though?? I went home with a box of donuts from them.. haha! I was in and out in less than 30 minutes because there was literally no queue and no people.
That reminds me.. I haven't touched that box of J.Co since I got home this Monday. LOLOLOLOL. Better check them out if they're still OK to eat after I post this.
——————–
Down to the nitty-gritty of things: Photos were shot using a LG Nexus 4 phone through ProCapture app. Edited in Photoshop, not through phone apps. I'm OC, so yeah.
I have quite a lot of camera apps but I tend to use ProCapture a lot more (with spontaneous photos, I go w/ the stock Camera app) because of its manual features.