On our last day Cebu, at the resort, my friends and I started to take our last photos around the beach. You know, typical tourist-y photos and selfie photos to post on social media sites like Instagram. Yeah, those kind of pictures. :))
I wish I took more photos with my friends instead of photos of myself.. lol. Technically, my friend Jeanne took these photos. Anyway, here is my… um.. OOTD. Not the most convincing photo to summarize a fun trip, but please pay attention to the scene and not the person, haha. =))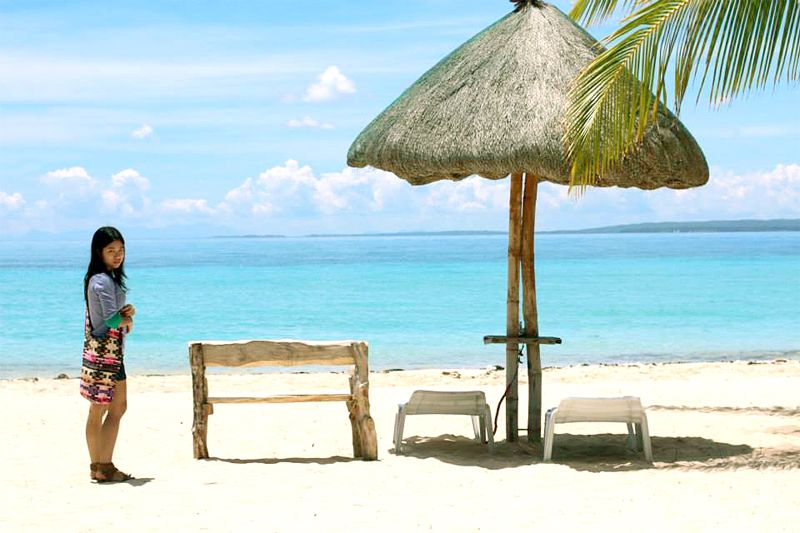 Okay I couldn't say that in a serious tone. I just had to add a laughing emoticon next to it. BUT WAIT THERE'S MORE.
I actually have a purpose for posting photos of myself! Not to be vain, not for selfie purposes, or whatever selfish-ish reasons to parade my photos online.
Enter Southshore Beach Shop:
SOUTHSHORE is a proud Philippine brand that promotes the fun and laidback lifestyle of local beach bums. It's not just about the beach though – Southshore also provides chill-out fashion pieces for travelers and urban adventurers.
The brand also aims to support Philippine tourism, and believes that the country has the best islands in the world.
Basically SS sells cool stuff that you can wear on your beach trips, and then some casual wear on the side too.. Though I dig their bags and accessories more because I don't have the body for their swimwear line, hehe. In short: Hanggang tingin at asa nalang ako. They're not that new to the business, either, I think they have been around for a few years now.
Disclaimer: Yes, I don't have the looks to do this, or to do more of this. No, I don't have plans to turn my blog to a fashion blog showcasing what *I* wore, as I obviously am NOT skilled in styling myself or working out pretty clothes and I prefer to work behind the camera. Yes, my outfit is so boring — I don't accessorize, I'm not used to it. :)) Moving on…
Reppin' Southshore, yo.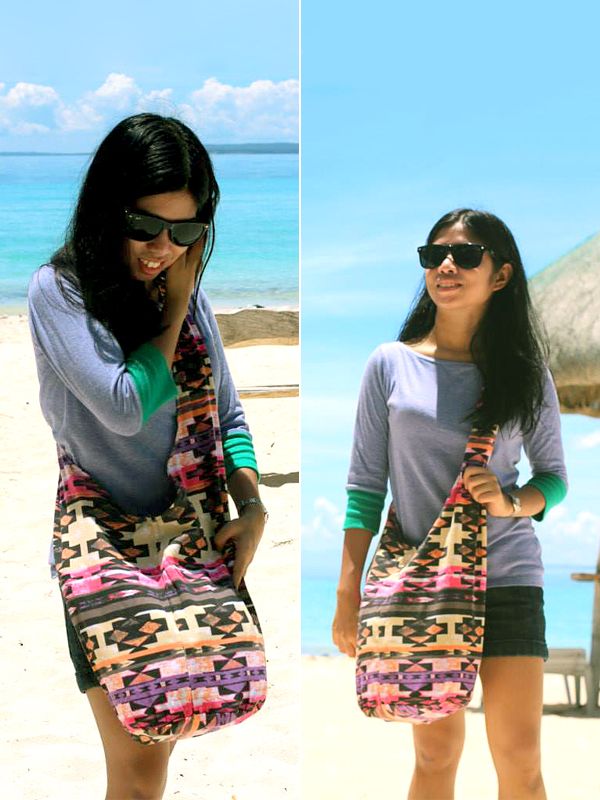 Aimee Aztec sling bag from Southshore Beach Shop, Penshoppe top, Bench shorts, Bangketa sunnies (lol)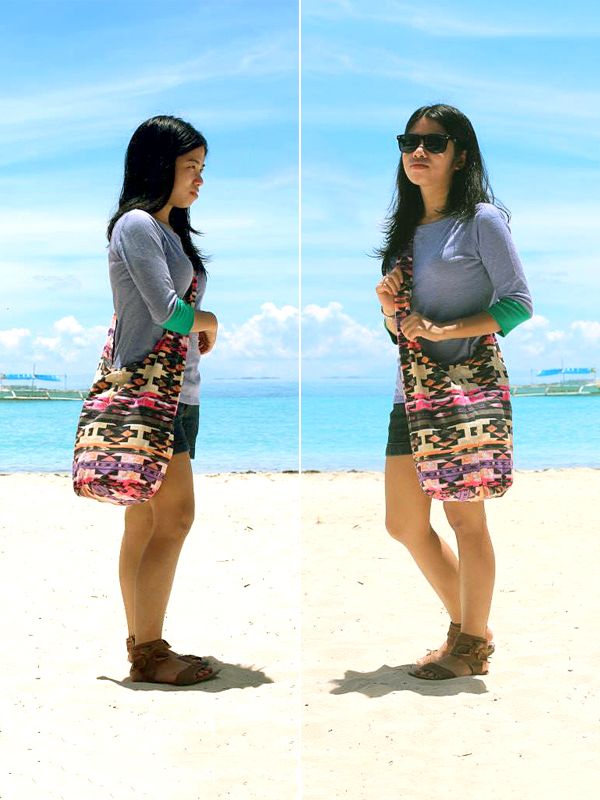 Aimee Aztec sling bag from Southshore Beach Shop, Penshoppe top, Bench shorts, Bangketa sunnies (lol)
Photos by Jeanne Villegas, post-processed by me.
In case you are wondering why I was wearing 3/4 long sleeves on a 34c weather.. it's because I didn't want to bring a cardigan to cover myself during the flight that followed on the night of our last day in Cebu. (Spoiler: I ended up bringing my cardigan anyway.) Or um, I thought this top looked nice paired up with the shorts and the bag and the shoes? Hahaha.
This couldn't have come at a more better timing. I was looking around online for a lightweight, fun, easy to carry around bag for our trip and I saw this bag as one of Chie's (she owns Southshore) new releases over at her store on my FB. I think this was the only design at the time (perfect!), so I went ahead and ordered one, lol.
In my experience, you won't find this bag easily especially at malls, so it was really convenient that I was able to buy one from her.. talk about a hassle-free transaction!
The good news is, everything fits and it doesn't feel heavy after I have stuffed it with so much shit inside. LOL. I pack a lot even just for a purse or handbag. Dunno, girl scout tendencies, hehe. Ask anyone about this and they will tell you that I'm always the one with a big bag. There was an umbrella, a cardigan, wallet, keys, le kikay kit (which is really 70% medicines lol), earphones, bottled water, 2 phones. I'm surprised that it didn't break from having that much stuff. Thorough sewing skills ftw. ;))
My only concern though is that it didn't have padding, and extra pockets? It's good for everyday stuff and using for impromptu lakwatsas because you can just put stuff in, sling it over your back and you're good to go! But for heavy things such as a DSLR, might need another bag for that. But since this is a sling bag.. disregard previous concern, haha. If it had padding and extra pockets, I'm sure it'll contribute to the weight, and well, it won't be lightweight anymore. Ha!
Hey, sling bag, until our next out of town trip again!! Or I'll find a use for you in one of my weekly lakwatsa with people.. You could be the replacement to my aging backpack, hehee.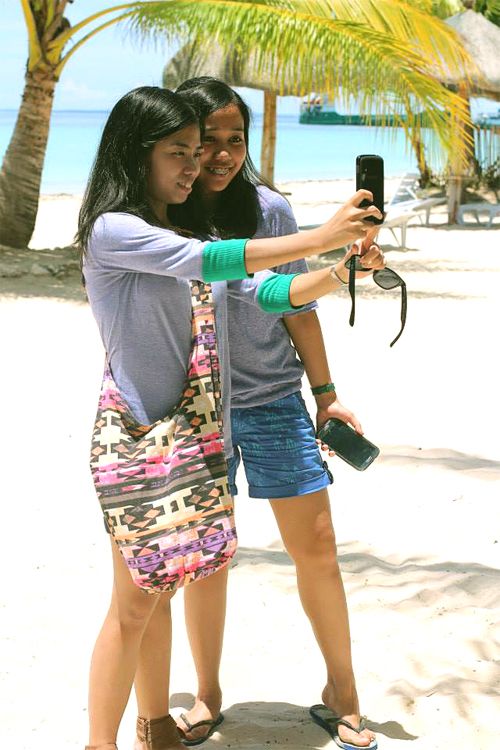 Well whaddya know, I do have a photo with one of my friends at least!
Thanks Jeanne for taking the photos (wish I could've asked for better resolution of these photos but she's busy right now, hehe), and Southshore Beach Shop/Chie De Leon for this bag!!
——————————-
To know more about Southshore Beach Shop and see their current products for summer 2013, visit their facebook here, or follow and tweet them @Southshorebum.