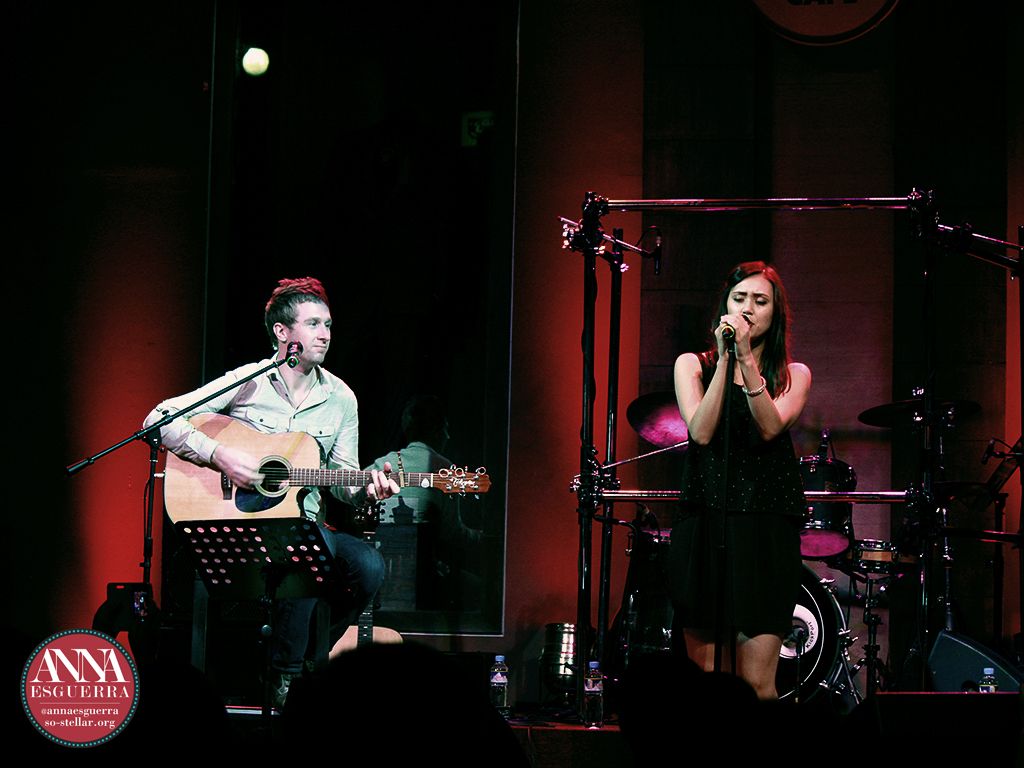 Danny Bemrose (of Scars on 45 band) and Dia Frampton
For the first Saturday of the year, I was fortunate enough to watch Dia Frampton on her first ever show in Manila. Indeed, that night was a series of firsts. :))
Dia Frampton's first visit to the Philippines, as well as the first time to play a show for her Filipino fans who have been waiting for her to come here for a looong time;
The first show I went to this year (that's got to count as something worth remembering, right?!);
First time that I got to watch a show because I won tickets to it.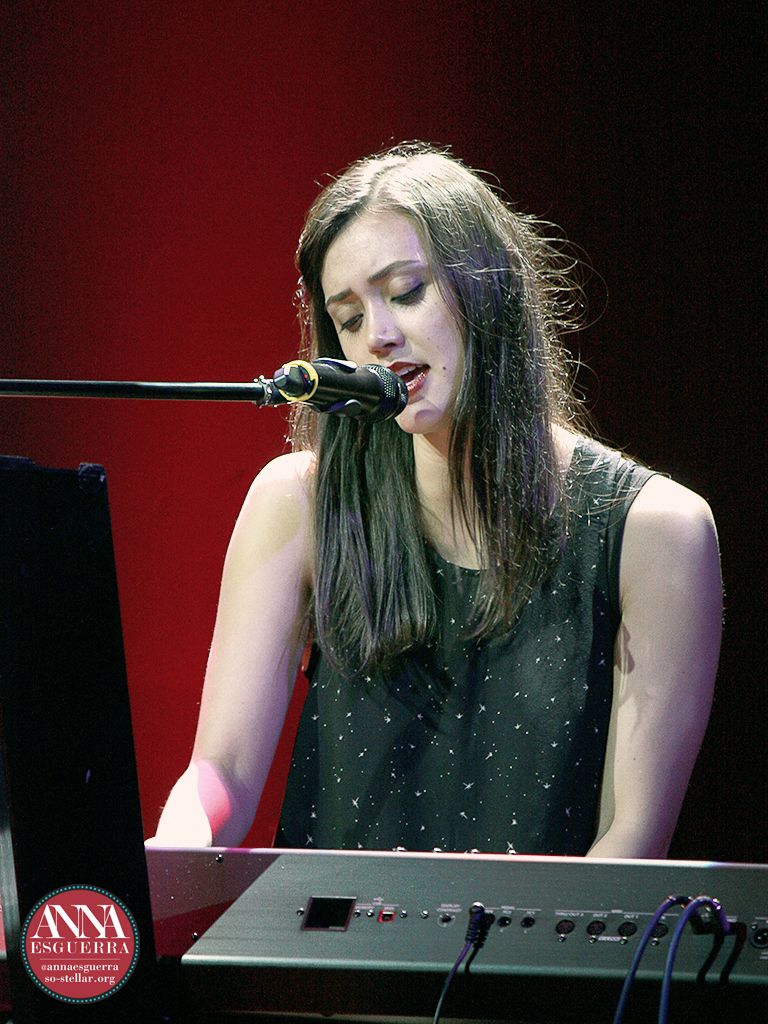 Dia Frampton
Note that this is going to be a very long post. Hahaha. More stories, and more pictures, under the cut. 🙂 However, if you only want to view my photos (loads!) and skip the stories, the album is here. 
Anyway! Back to what I was talking about. Dia in Manila. A one-time thing. An event I shouldn't miss. The news broke out during last few weeks of December last year. Everything happened on Twitter. Quite an unexpected turn out, actually, because at first no one in the major league of concert producers here were that interested in bringing her here.. and that made me VERY sad. Down in the dumps kind of sad. She even tweeted that she'll play anywhere, even at someone's house, or even at a small cafe.. just let her play in Manila. She's already the one who brought up the interest in coming here, so why wasn't anybody paying attention? 😐
A few days later after that tweet, an event was finalized and details were ironed and by the end of the week, an announcement was made along with the details. January 5, Hard Rock Cafe Makati. Show starts at 9pm. It will be an acoustic set. Tickets went on sale a couple of days after the announcement.
Now that we have a date and a confirmation that she's finally going here, what now? Lol. I, for one, majorly stressed about it and was not able to sleep on time/properly, had a messed up body clock, etc. until the day she finally arrived here came. Not that I'm obsessed (I'm not, promise, I am harmless lol), I guess I was just too darn excited about it. Also because I didn't have a ticket yet, that's why. What if I don't get to watch?! What if this, what if that.. it went on for days! :)) I had a backup plan, but I still wasn't sure. I wanted assurance. What would be important was to go and hear the songs sung live.
Backstory: Before Dia Frampton, there was Meg & Dia, a.k.a her band w/ her sister (Meg Frampton). I've listened to their music a lot especially during the time that I was coping w/ being a freshman in college (new life, new chapter kind of cliche that I went through) but eventually my interest in them faded as I started getting interested into new music, but they'll always have a place in my heart. 🙂 It was only recently (the year 2011) that I heard one of them went on to join a reality show, The Voice. It was nice to know that they're still active and making music, and happy for Dia for the things she was starting to accomplish. Her exposure in that show was very well-received. I wasn't able to follow her season, and watched it a couple of months after it ended. Loved all the songs she did throughout the season. She was 1st runner-up in S1 of the show, recorded a new album under her name, toured the states w/ Blake Shelton, etc. etc. plus she was going places, and getting the attention she deserved. Sometime after The Voice ended, Meg & Dia went on tour but they were mostly performing Dia's stuff. Fast forward a bit to the present, we find out the very sad news announcement that Meg & Dia have gone their separate ways. (BTW, I only found out about the band broke up like 3 weeks ago. I KNOW RIGHT. =)))
In the end, things smoothed out and it was a happily ever after affair with Manila. Haha. She was able to visit here, and book a show at the Hard Rock Cafe Makati, eventually leading to finally doing a show here with the help of the Twitter community. From what I remember, the event was set up in a week, or less than a week? Amazing!
Saturday finally came. Around lunchtime, it was announced on the FB page about the contest that I entered that I WON. I was hesitant to check it out at first, but an hour later, I decided to go see for myself who won just to get it over with. Phew, I'm finally going. Thanks, higher heavens. Haha. Yay!! So I decided to invite my friend Clarizze to come and watch with me since I had won an extra pass as well. She's also the one w/ a good video camera so she can video the whole show. I took care of the photos, as you can see. 😉
2013's gonna be a sweet year indeed. What I won from the contest were a pair of VIP passes. Around nighttime, an hour before the show, I met up with the rep (Kevin) of MCS to get the passes. My friend and I entered the cafe and saw a table loaded w/ copies Dia's "Red" album.. I didn't know they were going to sell those during the night of her show. I asked her manager before, Mike Kaminsky, if they were bringing merch to be sold at her shows and he said they weren't. So I bought myself a copy of her CD days before.. heh. At least I got to have it signed beforehand? More on this later. 😛
Because we arrived late, we didn't get the best seats that's close to the stage.. but since it's a pretty small and intimate area, the view was still good. The stage was elevated anyway, so everyone can see her just fine from any angle or distance. We settled at the table located at the very back.. tested if our cameras can get close enough and sure enough the range is just perfect.
Niko, whom I've met recently through Twitter a week before the show, was at the venue as early as 11AM. He heard that there was going to be a meet and greet session after the show, but limited to the first 50 people only. Well, he got his album signed and got to take a photo with her.. so he was able to take advantage of being an early bird. 😛
The reality of that meet and greet that's supposedly limited to 50 people later that night: Dia met and greeted more than 50 people that night alone, lol. The venue was not aware of that rule, not even the fact that their place is going to be very packed that night, it seems. There was a very long queue that had to be moved outside the cafe after the show. That's the first time I've ever experienced a foreign artist staying that long to meet and have photos and sign stuff for her fans. You are really something special, Dia Frampton.
Now that we're settled in our location, we're just waiting for the show to start anytime now. Once in a while, we saw Dia come out from the secluded area for the crew, VIP people (not us, unfortunately lol), production people, etc. etc. people got excited.. and I was, too.
The long wait ended when the lights started to dim and the front act went up the stage. Front act was a local acoustic trio named Fiona. They sang covers mostly, though I only remembered a few songs from their set like a Katy Perry song, hehe. Was too excited for the main act, sorry.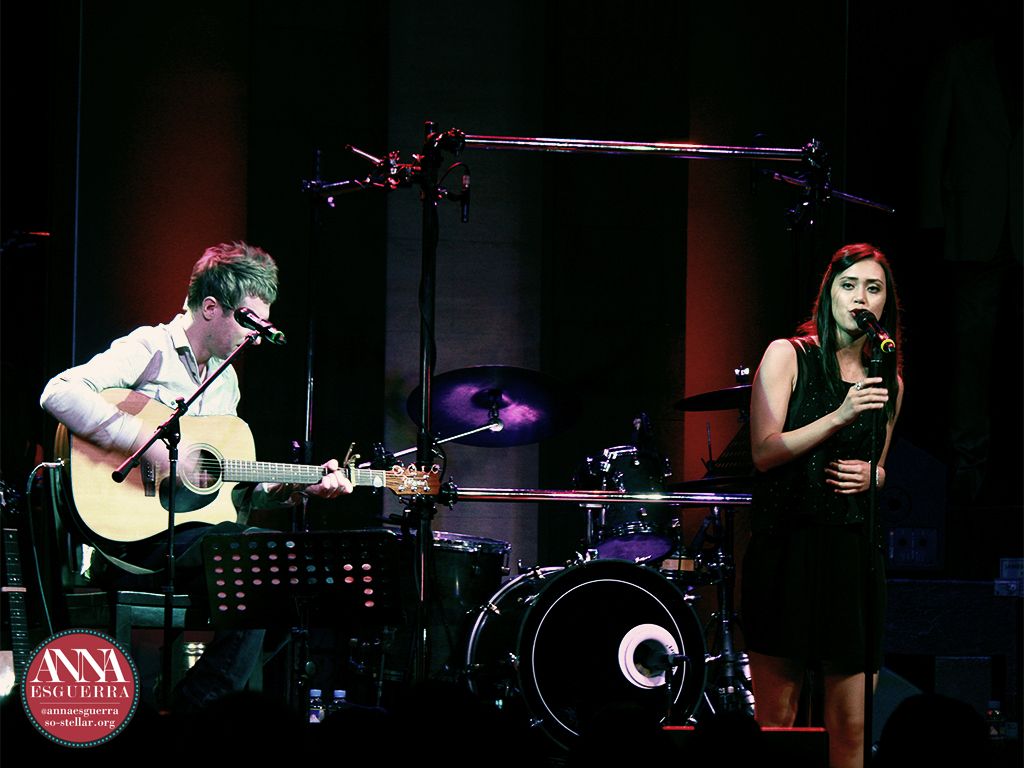 Finally, Dia goes on stage to perform!
Finally, Dia Frampton came out after the opening act finished their last song and then she went up on stage. She kicked it off (haha) w/ her first song, one that featured Kid Cudi in her album Red, titled "Don't Kick The Chair". She did the rap parts of the song, if you're curious.
The rest of her setlist are as follows:
Don't Kick The Chair
Trapeze
Walk Away
Daniel
Inventing Shadows
The Way I Am (Ingrid Michaelson original, cover)
Losing My Religion (R.E.M original, cover)
Pumped Up Kicks (Foster The People, cover)
The Broken Ones
Roses (Meg and Dia)
Heartless (Kanye West, cover)
Before every song, Dia would have interaction between her audience and the person she's with on stage with (in this case, her on-tour guitarist Danny Bemrose from Scars on 45). That night was mostly about fun bantering with her guitarist. If I know, she's sweetly bullying him, haha. Just kidding. I liked that she was fun, playful, and talkative during her show her. Her bubbly and warm personality shined through and it made everyone feel happy and smiling throughout. (I'm running out words to describe, her.. LOL) I watched a couple of old videos of her performances in shows and she looked a bit aloof and shy during those times. I guess she broke out of her shell now since she's been playing for a lot of crowds since then.
Oh and what I think of the concert, overall? Perfect in every level! I don't really ask for much.. as long as it sounds the same on record and live, I'm satisfied. I like that she's not intimidating during her shows, too, and treats everyone as equals. :)) She talks to the crowd, making an effort to connect, which is good.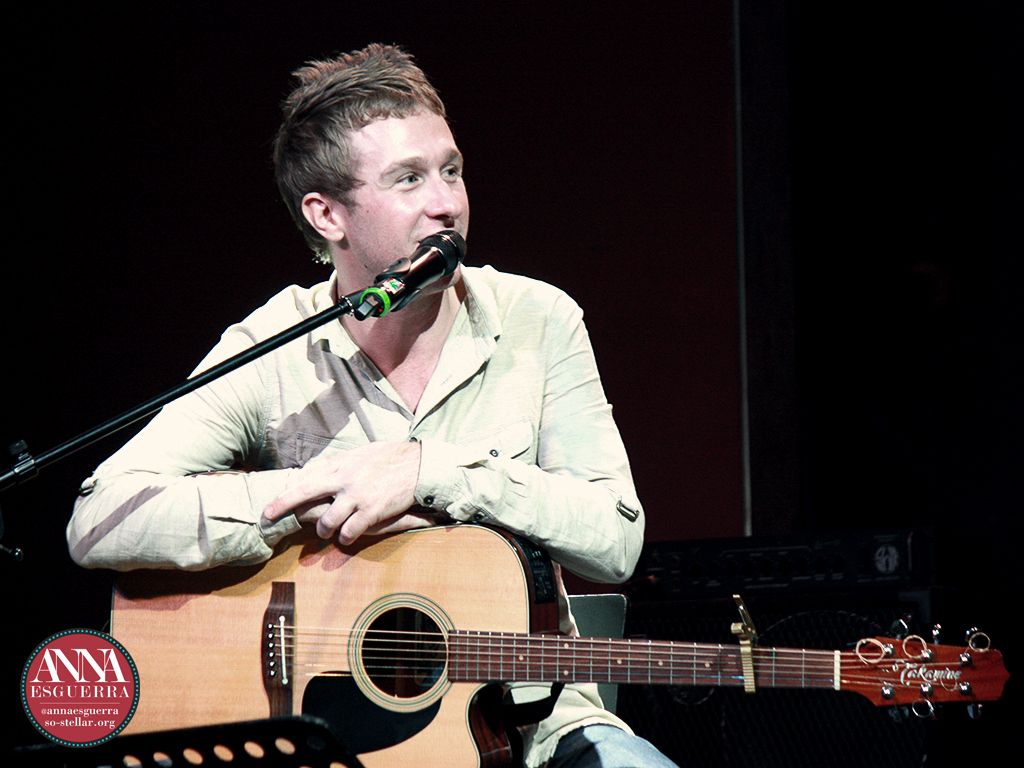 Danny Bemrose (Dia's guitarist during her tour)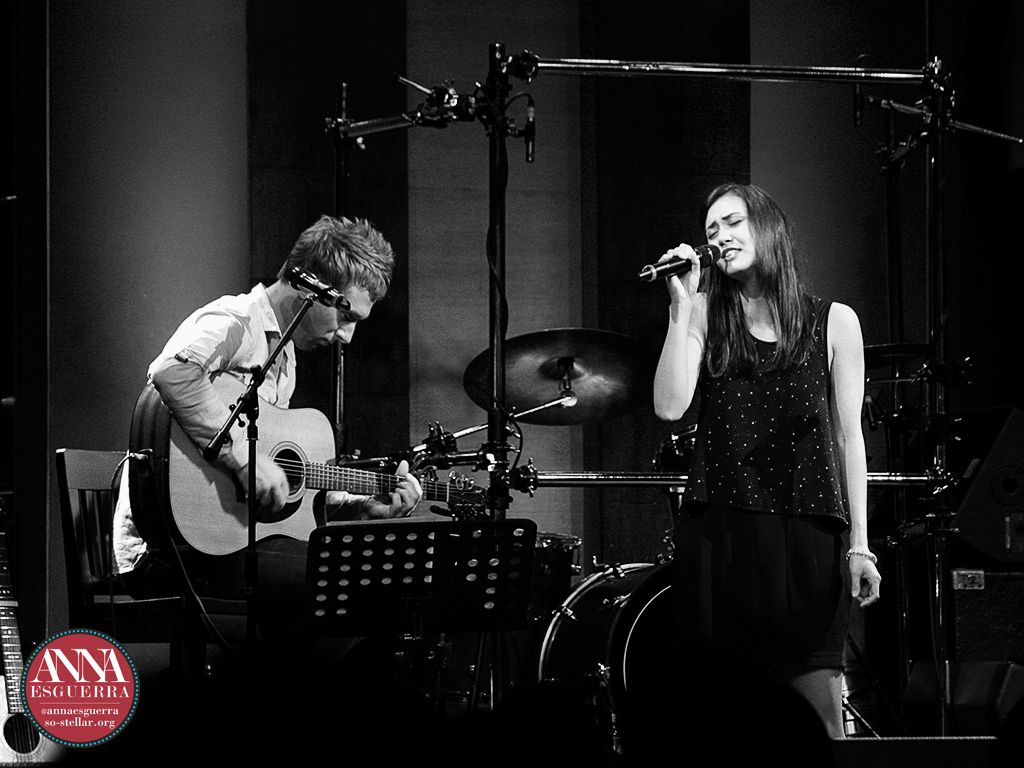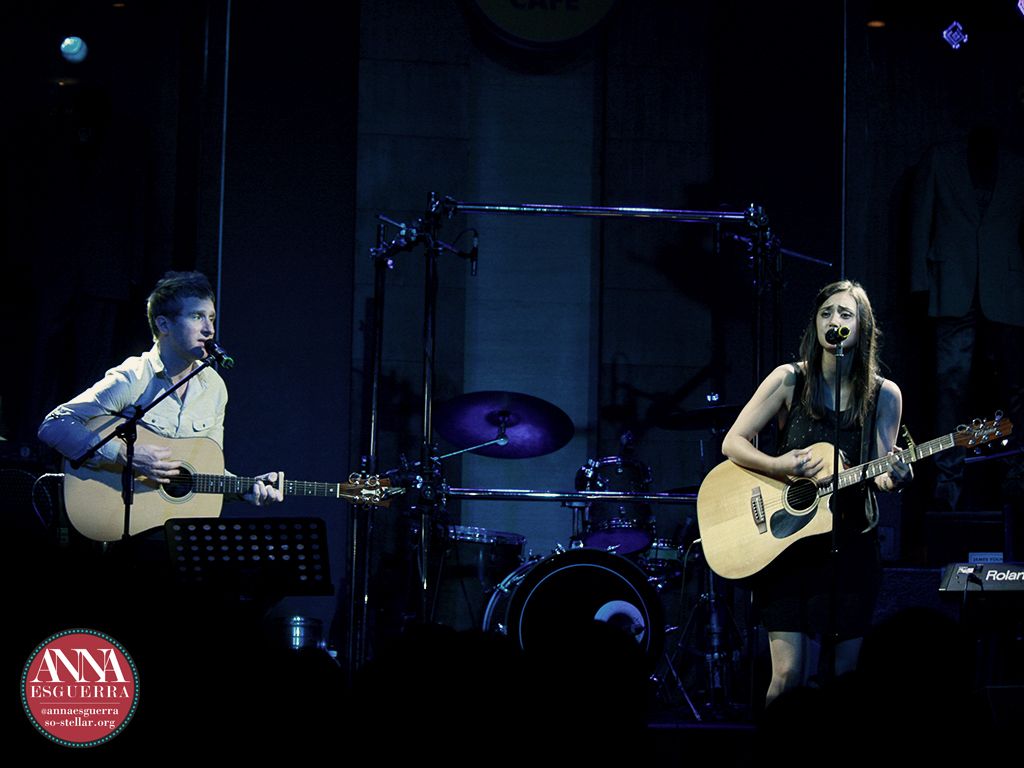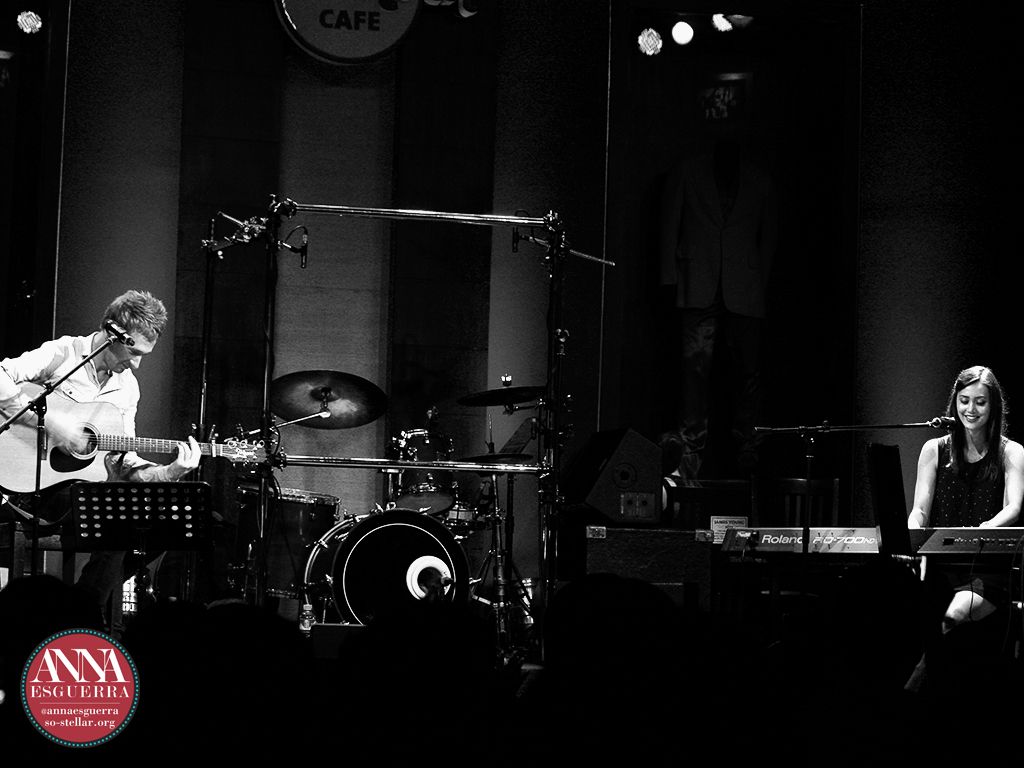 More photos from the show, lol.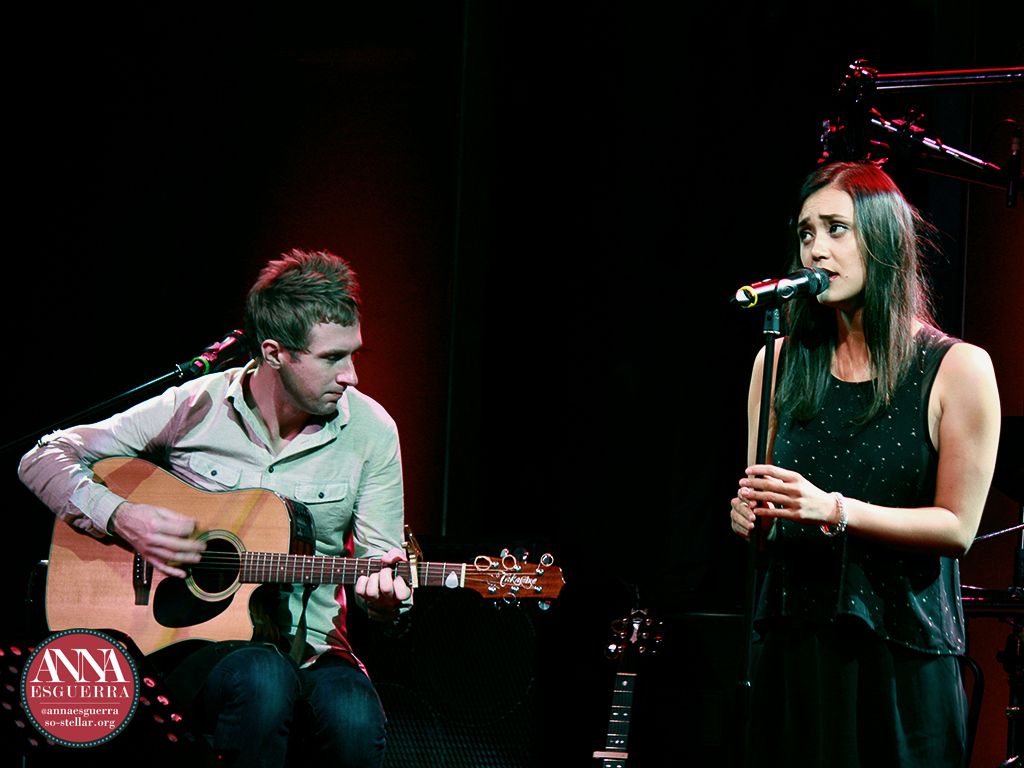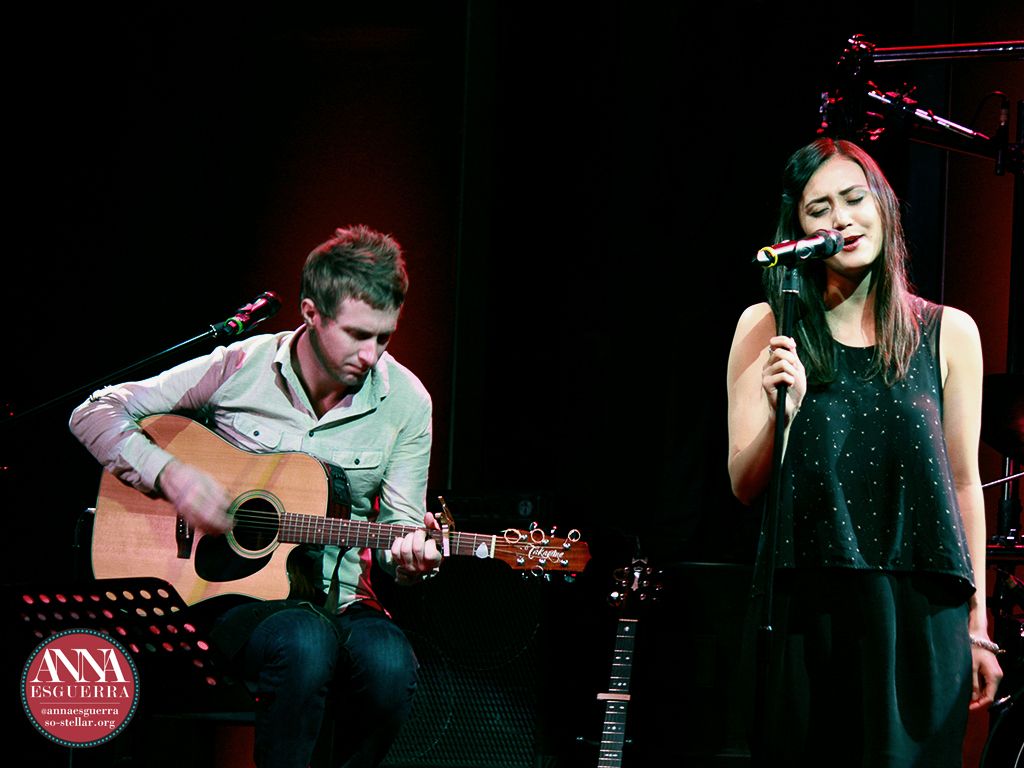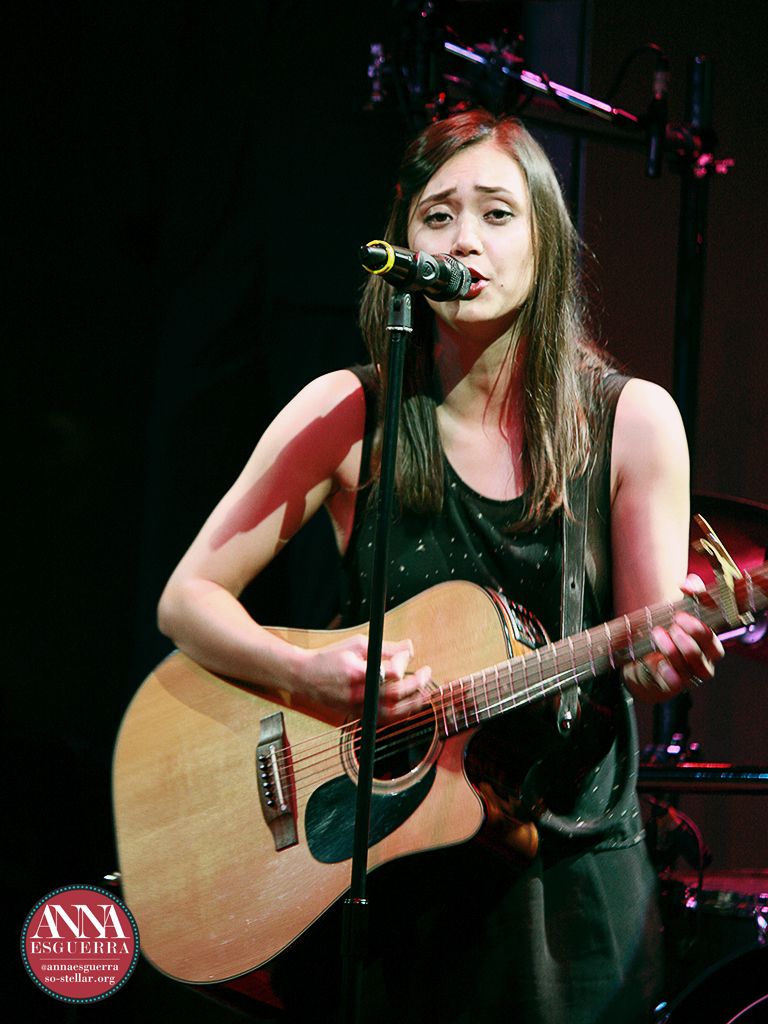 Hey, Dia!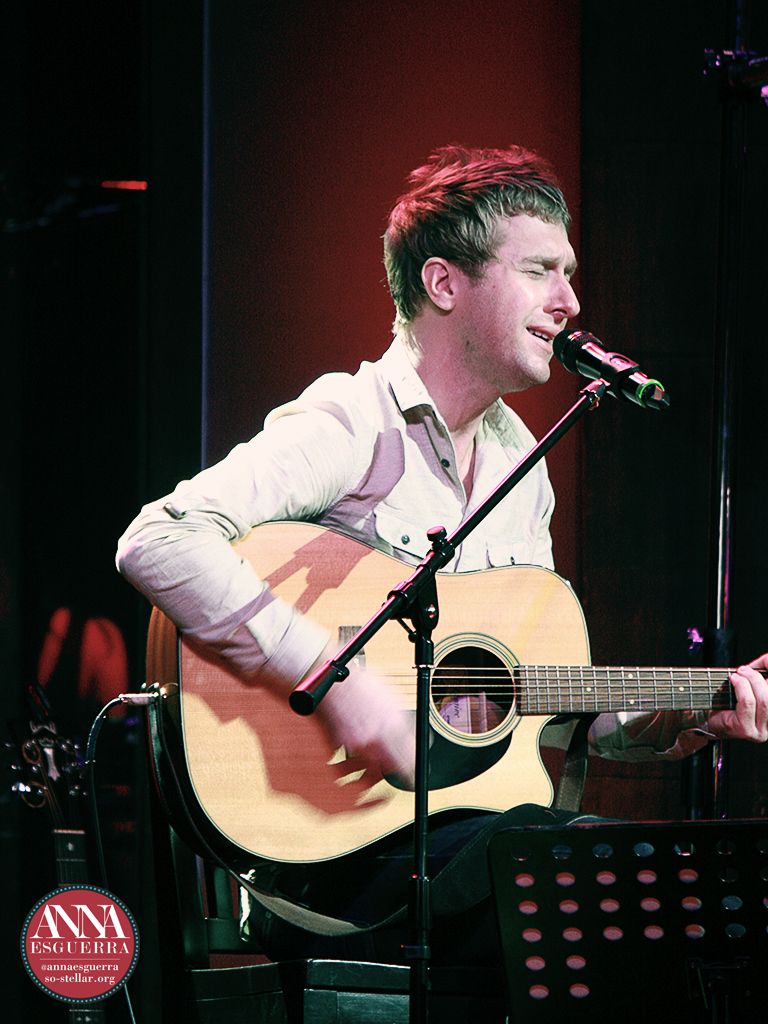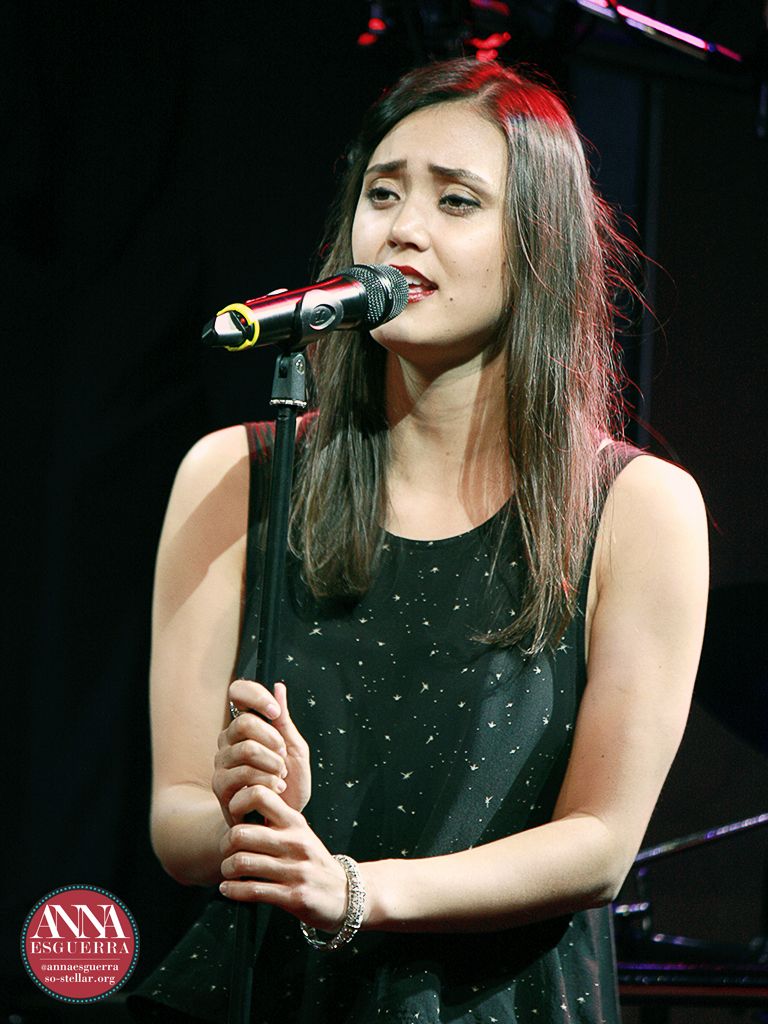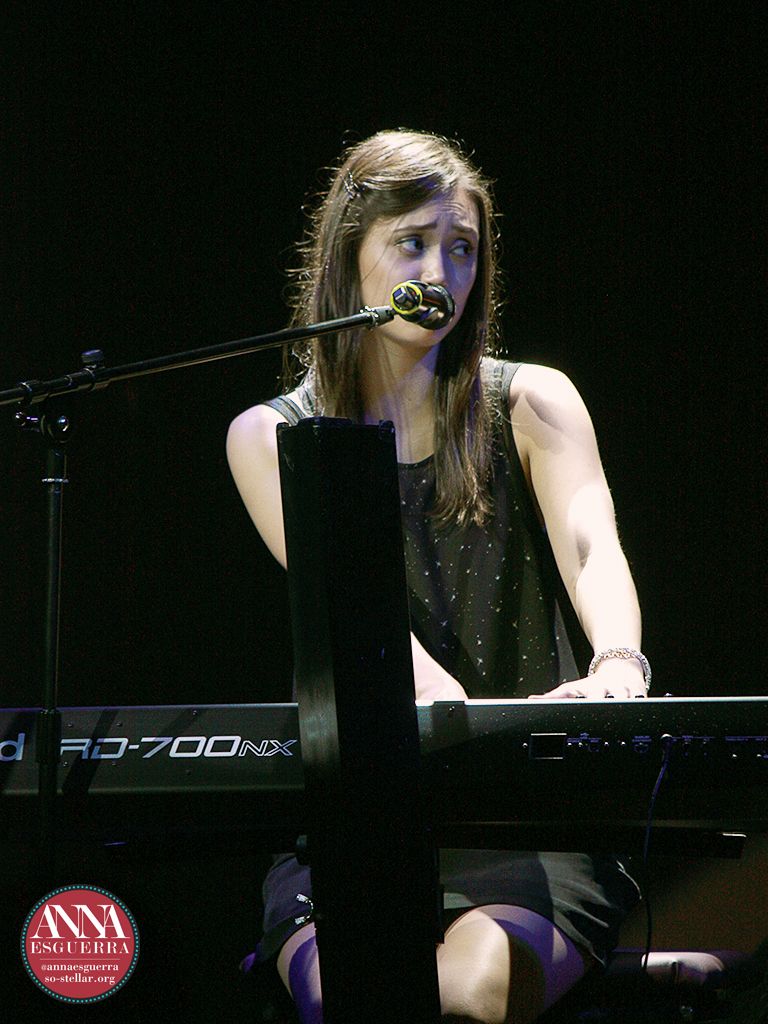 Dia being cute :))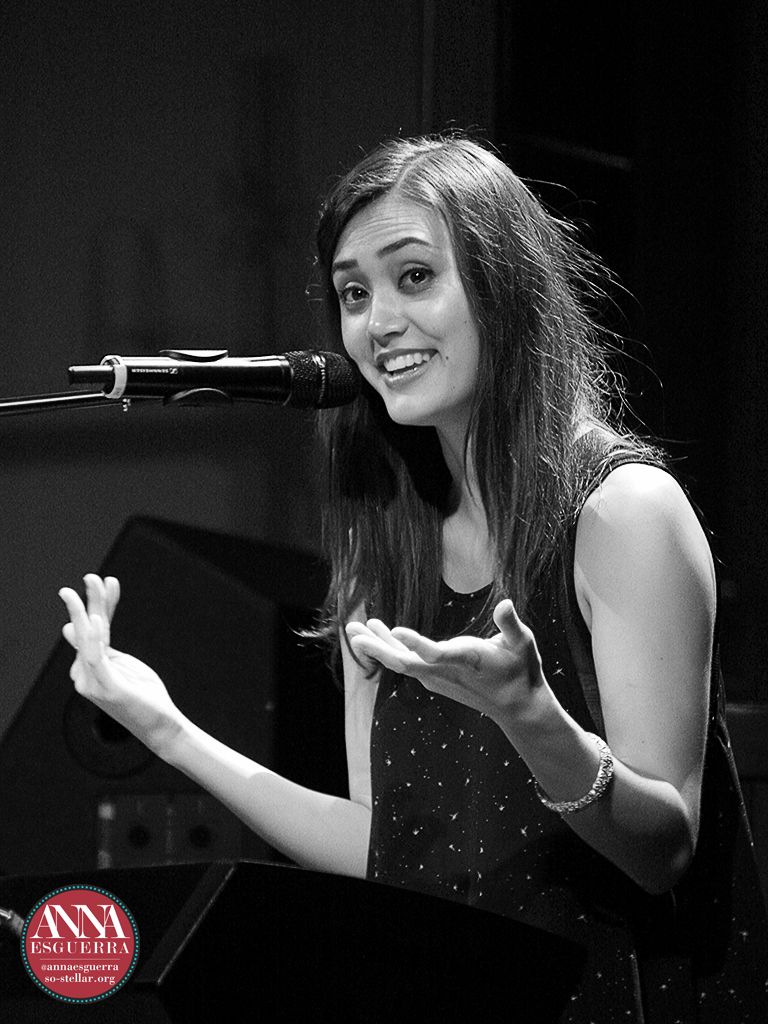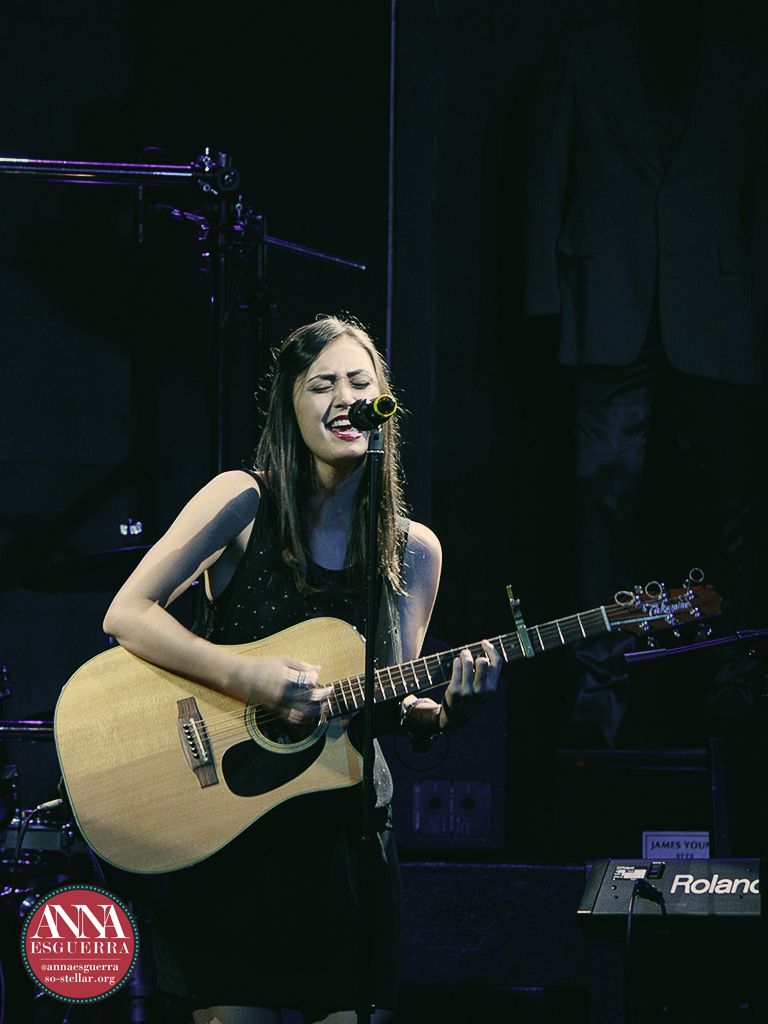 A couple from the crowd that night was celebrating their anniversary(?) and they were called to come up on stage and join Dia and Danny. She then dedicated Ingrid Michaelson's "The Way I Am" to them.. hahaha. Can I just say that her cover is so adorable and cute. 😀 Really digging that cover.. I wish she included that song on her Cover Mondays mixtape. It IS included!
My bad, I haven't went through my M&D/Dia Frampton song collection for a very long time. XD I don't know if that mixtape is still
available online. Google is your friend! 😉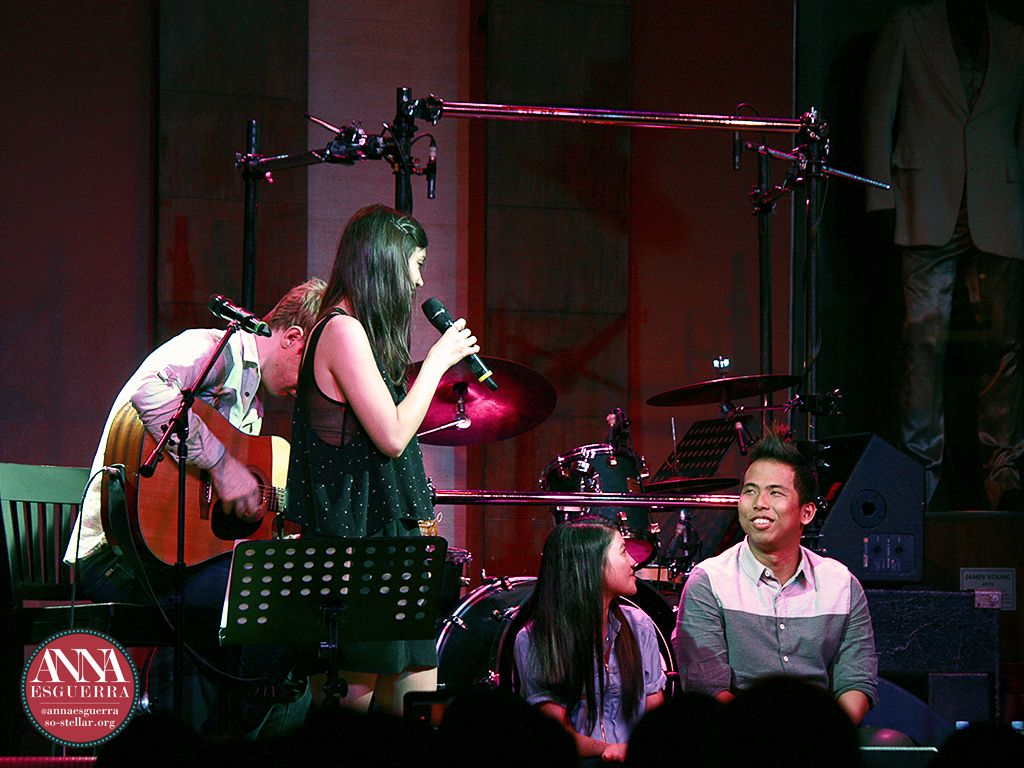 Lucky audience of the night. Haha, no, I don't know them personally.
Another fun highlight of the night was when Dia dedicated the Meg & Dia song, Roses, to Lexie and her friend who were celebrating their birthdays that week. I knew Lexie from way back, through our common friend who is also a big M&D fan (and the one who encouraged me that I should watch Dia if ever she comes here). It was the first time I met Lexie face to face after so many years. Cool, a small meet & greet of my own at a show (chos lang, lol!)! 😀 Really nice to finally meet you, Lexie!! Here are a couple of photos during that "moment". :))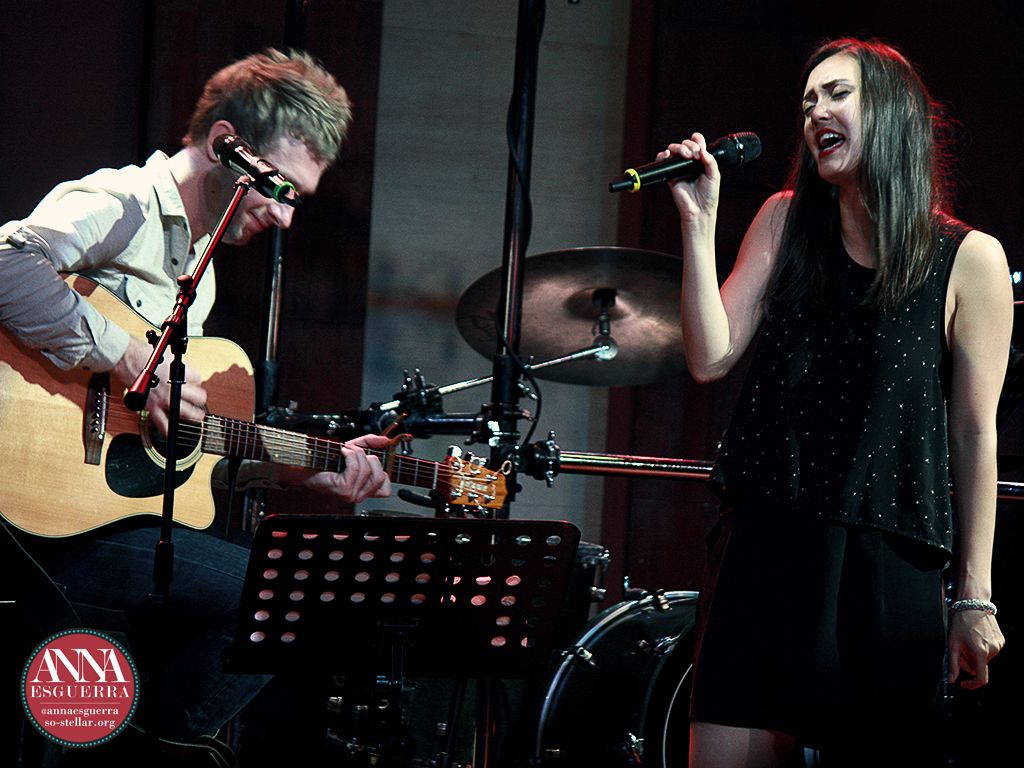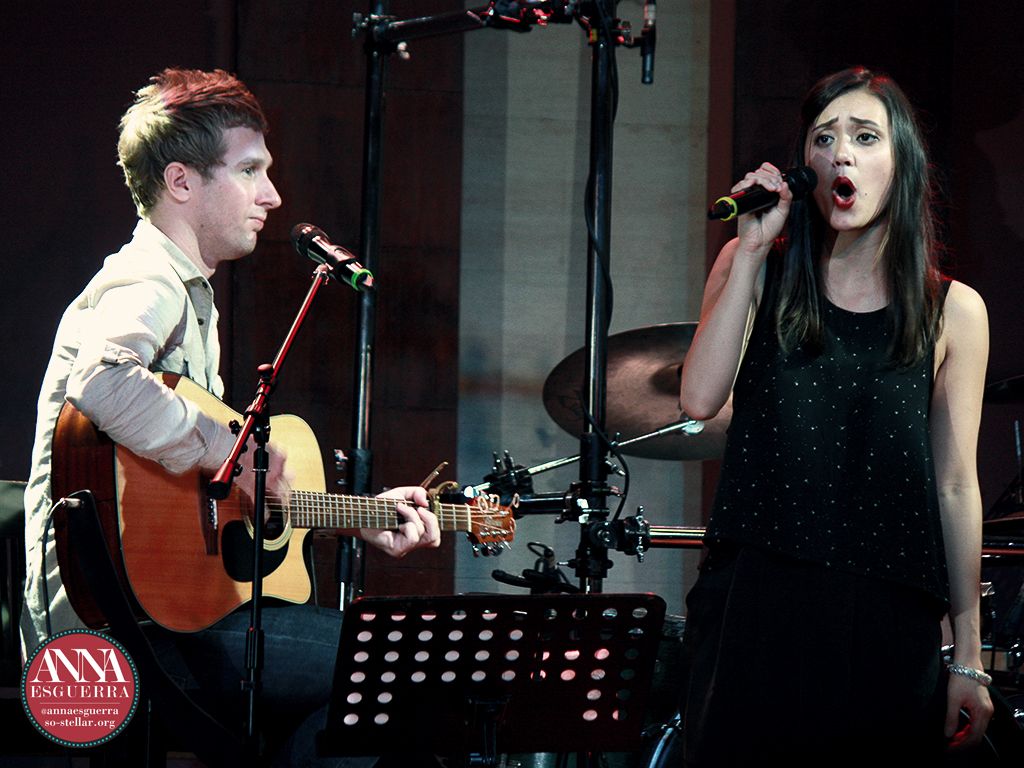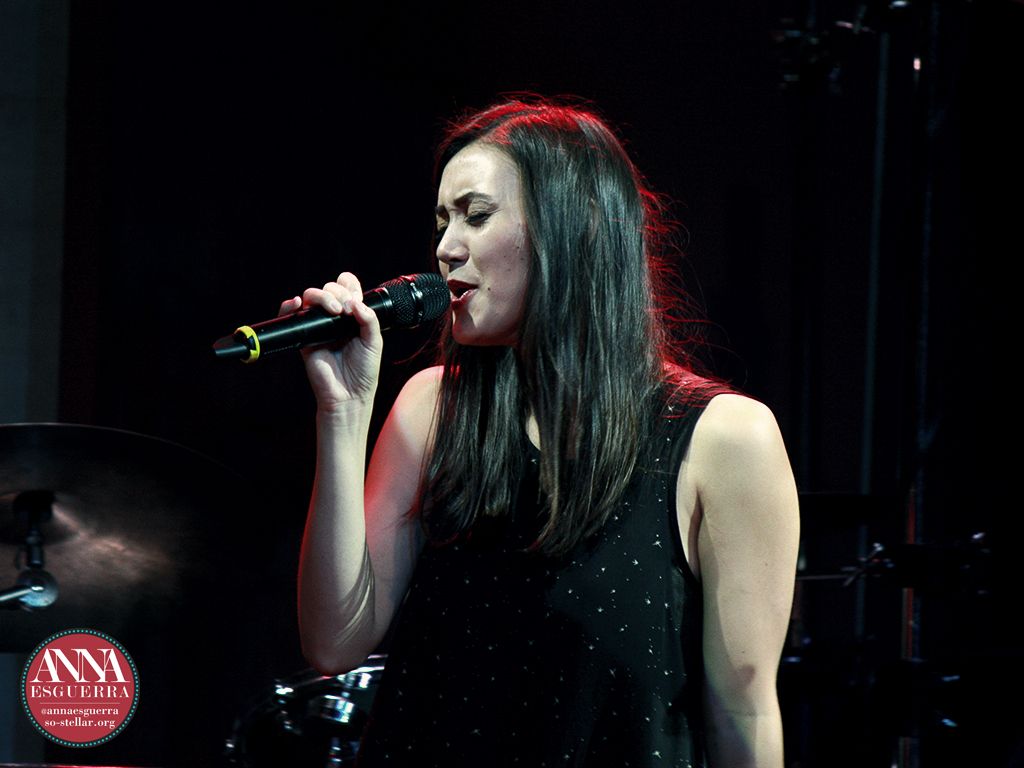 I wasn't expecting that "Roses" would be her second to the last song that night. So, we were spoiled w/ one M&D song.. so there must be more right? :)) Her last song was "Heartless" and after that, the show came to a close. 🙁 Aww, my poor heart. Lol. A little short from what I am used to, but this was an acoustic set after all. I was hoping she would sing "Hearts Left Out to Dry" (a song she wrote w/ Meg).. but no bueno. It's okay, we got to hear "Roses" live, I'm good w/ that. I read that she didn't include M&D songs in her SEA tour this year except for a few, guess we're one of the lucky audiences who got hear one song from that band then.
POST-CONCERT
My friend and I were thinking if we should go to the queue of people waiting for the meet & greet and get our albums and other stuff signed. I already had my album signed the day before, what else can I get signed? :)) Then I realized I had the VIP pass.. so we quickly went to the line and waited until it got transfered outside, lol. I also remembered that I printed my own cover of Cover Mondays as a backup item to sign, haha.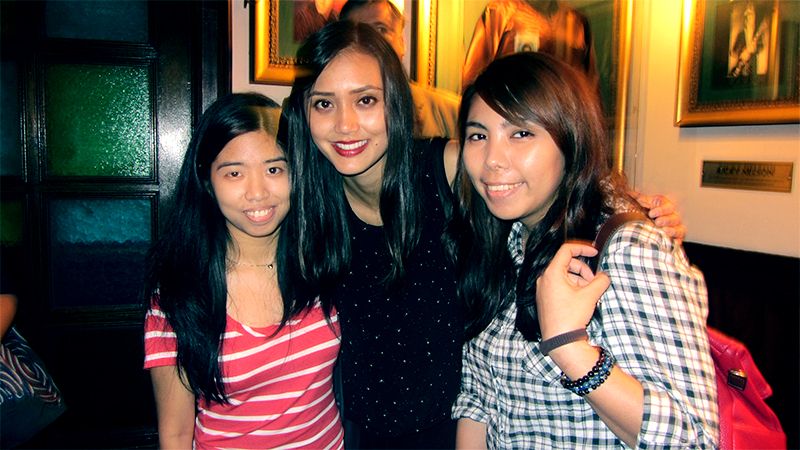 Dia Frampton, @clang_sy, and I (lol we look so pale next to her)
Everything happened so fast. Since a lot of people were in line and waiting for their turn, we didn't get a normal conversation with her.. Like I had anything more to say, I was speechless the first time. :doh: The first thing that came out of my mouth when it was our turn was this, and this really short conversation happened:
Me: Hiiiii Dia!! 😀 Remember us from yesterday?

D: Oh, yeah! Yeah yeah yeah

Me: Will you sign my Cover Mondays cover? I don't have anything for you to sign cuz I already had my Red album signed yesterday hahaha

D: *looked at it and giggled* Sure!

Me: Also these? (referring to our passes) Heh 😀

Me: Could we take a picture w/ the two of us as well?

D + us: *smiles for a photo*

Me: Thanks Dia, bye!
I think I also asked for a hug after that.. lol. Clingy much. XD But I'm just.. I'm.. gonna miss her, COME BACK MY SWEET PRECIOUSS AND STAY LONGER IN THE PHILIPPINES~!
And that was that. My last encounter with Dia. End of story. 🙁
Clarizze and I exited the HRC after that but we didn't leave just yet.. I dunno.. trying to calm down because it certainly was just like the first time we met her, minus having nothing to say. :)) Anyway, we were roaming outside and we noticed a guy in the middle of the area talking to people and he looked familiar. It was Dia's manager, Mike Kaminsky.
Lol okay, so here we go.. let's meet him too! We let a few people talk to him first before we approached him because I didn't know what to say. It was a brief moment though, when I finally did. I just asked if we could have a photo together and then I mentioned that I was the one on Twitter who asked if they were bringing merch during their shows (I remembered he said "yeah, too bad" the rest, I forgot, lol).. the worst part? I FORGOT TO INTRODUCE MYSELF.
Yeah, good job, Anna.. way to go! Not.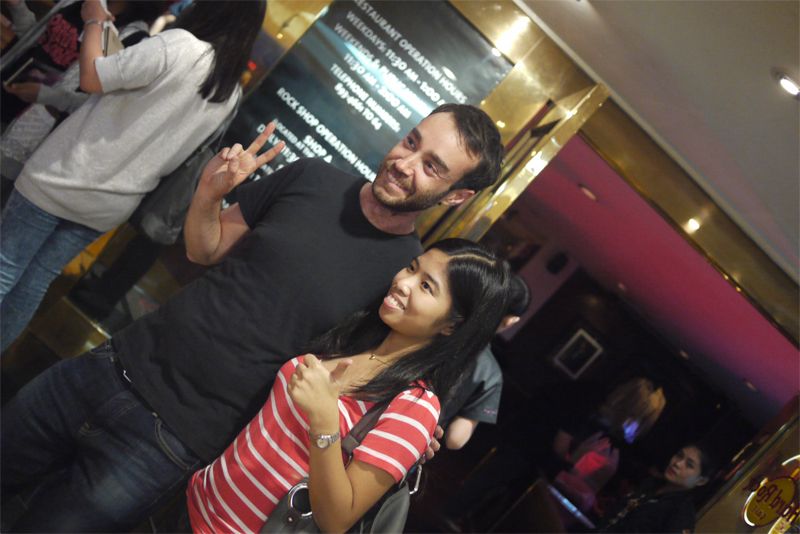 So here's the result of that brief meet with @KMGMT.. lol. This photo is from Lexie, the other one is on my Instagram.. that one turned out a little blurry. So here's a lil BTS for you, haha! Did I look too Asian for you that made you do that peace pose? :))
Lexie and her friends went to talk to him next and.. my friend and I were off to go home by then, after I quickly snapped a group photo of them w/ Mike. Boom, that was it. Night over. Great night. A night to remember!
Signed "Cover Mondays" and "Red"
My signed pass
Only after the night of her show that she was getting that kind of media attention she deserved. I was happy for her (close?! LOL).. She guested at a popular variety show here, as well as to a number of radio stations the next day. I think she genuinely had a good time here. She kept mentioning that she wishes she could stay longer to visit one of our nice beaches here and see the Chocolate Hills and tarsier face to face, in person. Every time she mentioned or talked about the beach, Chocolate Hills, and tarsiers, it seemed like her eyes lit up with excitement, haha.
By time this entry this published, she'd be in the US by then. I'm really happy that she went here this year, happy that she's the first artist I watched this year, happy to finally meet her. My 17-year-old self would be very proud of me. 🙂 Too much cheese now on this post, lol.
Thanks for helping Dia make her first ever show happen, Phoenix Production!! Also, thank you to Manila Concert Scene for the passes to the show!
PRE-CONCERT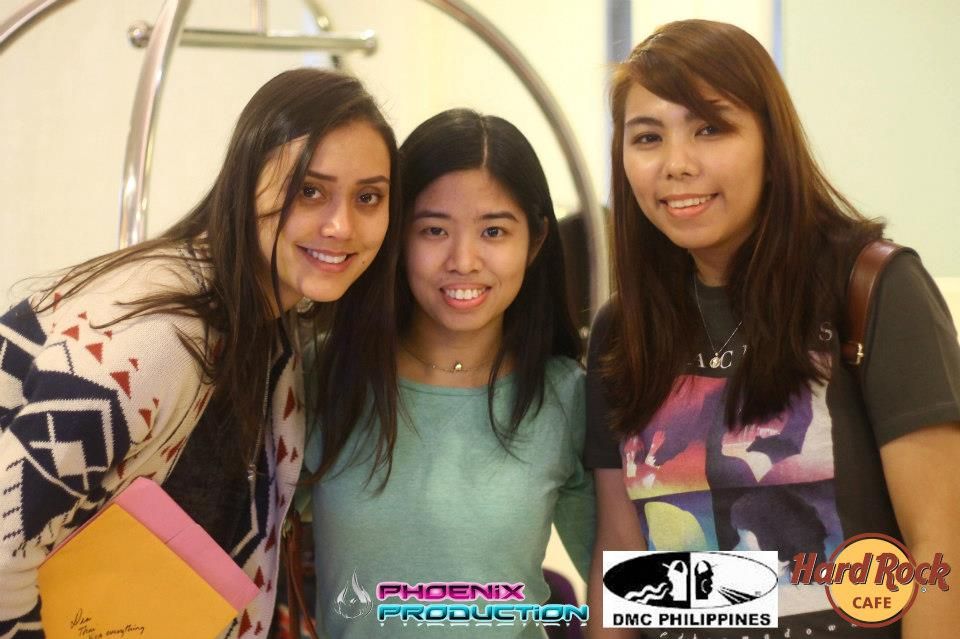 The day before the concert, we also met Dia. It wasn't a sure thing but we wanted to try anyway just in case we might not be able to go to her show the following day (thank God things turned out differently from what we were expecting).
We waited and waited and about to give up because.. what if we arrived too late and she had arrived like an hour ago and we just missed her? 🙁 B'AWWW MAN. And then we heard a small commotion approaching our area, lol. THERE SHE ISSSS! A little jet-lagged I'm guessing, but still looking enthusiastic about finally getting to Manila.
We let her be instead of quickly approaching her first.. and then she casually went to the area where we were. That's when I approached her and asked, murmured rather (LOL), if she would sign my album (photo on top). I sticked a note there w/ my name for convenience, lol. I thought the way she pronounced it was cute. 🙂 And then a hug. (uglycrying.gif)
Moments later, we had to leave because because because.. we've been there for far too long and we don't have any purpose to be there anymore. :)) We approached her again and said our goodbyes and that we hope we'll get to see her tomorrow. She's so sweeet, awwww.
—
This is the end of my Dia Frampton post. Hope you enjoyed reading it? Sorry it's too long? Lol. I hope she comes back here!! 🙂